Generate secure digital

academic


certificates on-the-go.

Our certificate generator can be custom built for your needs powered by secure infrastructure to scale with your organisation.
Meet Certi
The certificate generator using blockchain to store and process certificates which are more secure to store and issue as well as easier and cost-effective to audit and reconcile.
Tamper Resistance
Immutability is perhaps the most important benefit a blockchain provides. This tamper resistance is highly effective in preventing the counterfeiting of documents and document fraud.
Proof of Existence
Verify without the need for any third party. Generate your own Proof-of-Existence, Proof-of-Authenticity & Proof-of-Integrity of a file, record, document, certificate, degree on Blockchain.
Trust
Building towards a society of trust, Certificates on Blockchain is obviously just the first necessary step. A public decentralised network encourages trust to a whole new level.
Ease of Use
Forget about the hassle and time taken to generate certificates now. Select from wide range of templates or design your own and issue certificates in bulk for your startup, institute or self-made courses.
What can Certi be used for
Academic Certificates
If you're an educational institute or a startup startup providing courses.
Organisational Certificate
Issue achievement and appreciation certificates for your employees and show how much they mean to you.
Medical Certficates
Medical Licenses and Certificates can be issued and revoked. Even medical prescriptions for avoid faking prescribed medication.
Smart City
Gas license, Pollution certificate, energy certificate, etc can now be issued securely to avoid counterfeiting.
How does it work
A simple three step process saving your time and cutting down costs.
Templated
We offer a variety of template to select and edit from designed by our very own expert designers. You can select any of them for your use-case and preview before generating them.
If you like designing your own or your organisation has a custom design, we can also add those templates for your use alone.
Generate
Generating certificate will also upload it to blockchain via a smart contract henceforth making it immutable and can't be forged.
Download and share the link directly. Anybody can validate and verify the certificate with custom QR code on it.
Verify/Revoke
Verifying or Validating has become a lot easier with blockchain integration. Each certificate transaction hash remains forever on the blockchain network and be verified or validated by anybody.
You can also revoke or re-issue certificates with a single click without having to gothrough long process of informing multiple entities.
Pricing
If you have a custom integration in mind, do get in touch with us at info@certi.in !!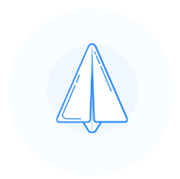 Free
5 Certificates per month
Template based certificate issue and validate
Revoke issued Certificates
Custom certificate template
Bulk Certificate generation
API integration(on request)
Free Support
Free
Sign up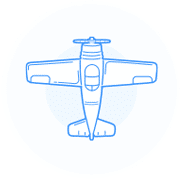 Pro
Custom limit on certificates per month
Template based certificate issue and validate
Revoke issued Certificates
Custom certificate template
Bulk Certificate generation
API integration(on request)
Free Support
Custom Pricing
Talk to us